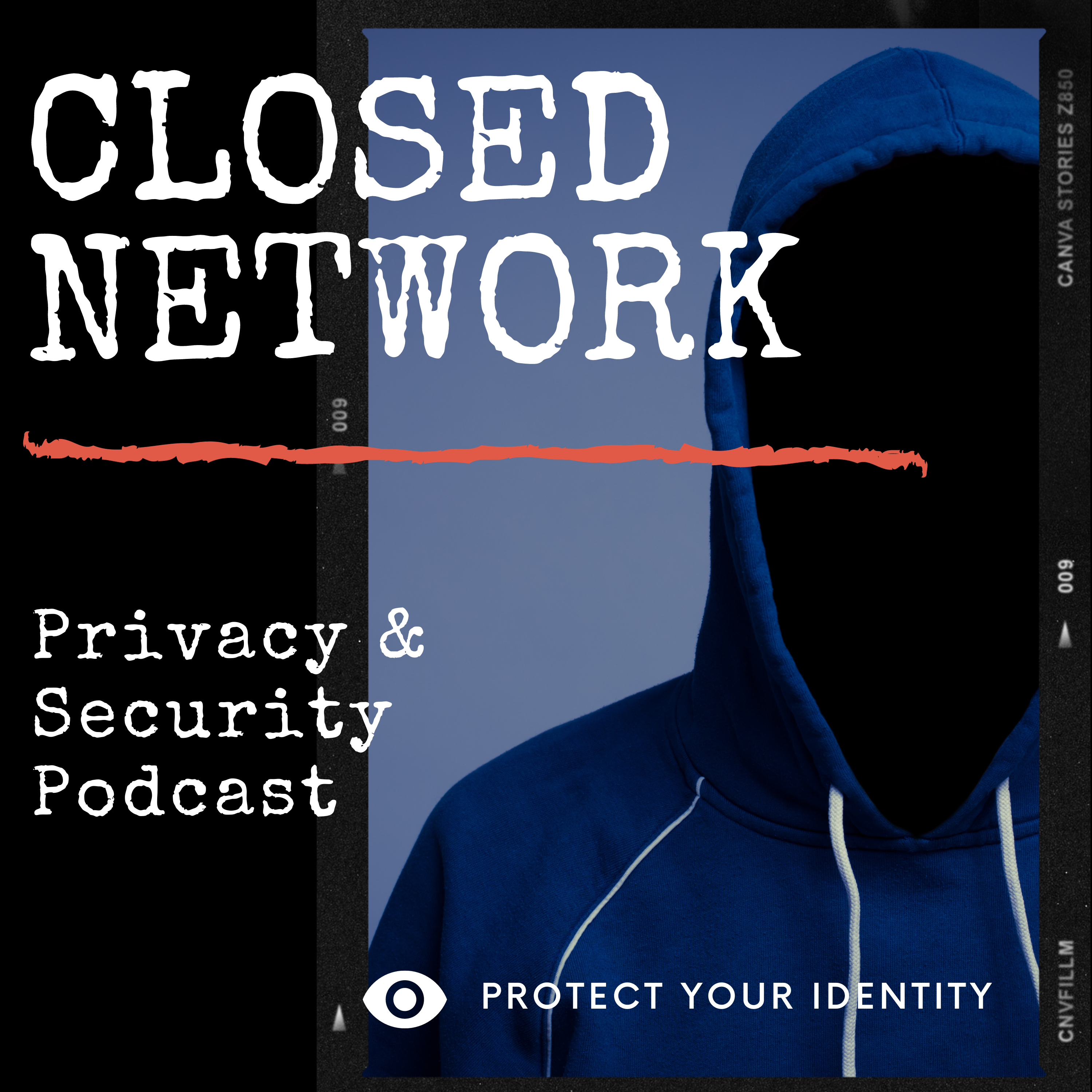 Episode 27 – Agency of Technology – Become a Hacker
Agency Of Technology – Become A Hacker
---
Website / Donations / Support – https://closednetwork.io
Thank You Patreons! –
Michael Bates – Privacy Bad Ass
Richard G. – Privacy Bad Ass
TOP LIGHTNING BOOSTERS !!!! THANK YOU !!!
Turquoise Panda
-@bon
-SircussMedia
-@Pixeljones
-whitecoat
Support / Patreon / Donations:
https://closednetwork.io/support/
Join Our Matrix Channels!
Main – https://matrix.to/#/#closedntwrk:matrix.org
Off Topic – https://matrix.to/#/#closednetworkofftopic:matrix.org
Join Our Mastodon server! (currently under migration)
https://closednetwork.social
---
Top US Spies Meet With Privacy Experts Over Surveillance 'Crown Jewel'
https://www.wired.com/story/section-702-privacy-meeting/
Car Companies: Stop Your Huge Data Collection Programs – " Add your name to ask car companies to stop collecting, sharing and selling our very personal information. "
https://foundation.mozilla.org/en/privacynotincluded/articles/car-companies-stop-your-huge-data-collection-programs-en/
T-Mobile users say other people's account information is appearing in their app
https://www.theverge.com/2023/9/20/23881825/t-mobile-account-security-breach-customer-information-leak
MULLVAD VPN
We have successfully completed our migration to RAM-only VPN infrastructure
https://mullvad.net/en/blog/2023/9/20/we-have-successfully-completed-our-migration-to-ram-only-vpn-infrastructure/
THREEMA USERS
Threema for iOS: Chat on the Computer Without a Connection to the Smartphone
https://threema.ch/en/blog/posts/ios-new-desktop-md
Why self host?
You're data can never be sold.
You never know what "privacy" company you are relying on now decides to sell.
Google has only got to the behemoth that they are because they have acquired business. Same with Apple.
DEF CON 31 – An Audacious Plan to Halt the Internet's Ensh*ttification – Cory Doctorow
The enshittification of the internet follows a predictable trajectory: first, platforms are good to their users; then they abuse their users to make things better for their business customers; finally, they abuse those business customers to claw back all the value for themselves. Then, they die.
https://www.youtube.com/watch?v=rimtaSgGz_4
The Hacktivist, Award Winning Short Film Documentary:
Celebrity hacker Andrew 'Bunnie' Huang first clashed with US tech giant Microsoft for teaching others how to modify the Xbox. Almost 20 years later, he is suing the US government to push for the right to use and own technology, all while creating hackable hardware with other tech superstars like whistleblower Edward Snowden and firmware hacker Sean Cross.
Bunnie is convinced that, "If you can't hack what you have, you don't own it." This documentary tinkers with the hacker's mind on issues around transparency and privacy in the hardware world, all while Bunnie dismantles his childhood, his philosophy, and his controversy.
Precursor
Mobile, Open Hardware, RISC-V System-on-Chip (SoC) Development Kit
https://www.crowdsupply.com/sutajio-kosagi/precursor
https://www.bunniestudios.com/blog/?p=5921
https://www.youtube.com/watch?v=KyYsVeYzbik
Opening Sound Clip: – Lee Tien – Senior Staff Attorney – EFF (Electronic Frontier Foundation)